CIC is a dedicated unit for conducting clinical trials at University Malaya Medical Centre (UMMC), a 1200-bed referral centre and Malaysia's premier teaching hospital established under the Dean's office at the Faculty of Medicine, University of Malaya and functions as a Clinical Trial Management Organization and a "one-stop" centre designed to facilitate the conduct of safe and credible clinical research by providing a unique collaboration of academic excellence and experience.
RESPONSIBILITIES
Reviewing, vetting and drafting legal and commercial documents and contracts.
Advising on general legal matters
Protection of organization and institution's rights and interest by management of litigation matters, claim and disputes
Liase with external regulators and lawyers
Review and improve existing contracts, systems, policies and procedures where applicable to meet "best practices" and industry standards
Assisting in the filing, updating and hyperlinking of legal documents
Handling legal correspondence and administrative work
REQUIREMENTS
Minimum requirements: Posses Recognized Degree in Law/Legal Studies and certified by Malaysian Qualification Agency (MQA) and Jabatan Perkhidmatan Awam (JPA) and/or passed Bar Final Examination
Good communication, negotiation and interpersonal skills, with ability to work with people at all levels and team player
Able to work independently with minimum supervision
Able to use Microsoft Office applications
Interested applicants are invited to submit a comprehensive resume stating personal particulars, qualification, employment history, current & expected salary, contact details and a recent passport-sized photograph latest by 24 January 2018 to:-
Jabatan Penyelidikan Klinikal (CIC)
5th Floor, Menara Timur
University Malaya Medical Centre
59100 Lembah Pantai
Kuala Lumpur, Malaysia
Tel: 03-7949 2886/03-79492351
Email: cic_staff@um.edu.my
ONLY SHORTLISTED CANDIDATE WILL BE NOTIFIED
RESPONSIBILITIES
Overseas the overall clinical operations related to trial conduct (i.e. patients recruitment, blood sampling & processing, visit scheduling, etc.)
Serves as focal point for communication between Site and sponsor
Maintains communication with Medical Ethics Committee (MEC) and takes lead in reporting adverse events, protocol deviations, safety reports, and other items as directed by ICH guidelines and MEC.
Ensures timely and accurate transcription of information on source documents. paper case report forms (CRFs), and electronic CRFs
Develops reporting mechanism fro bringing critical and high priority issues to the Investigators, Sponsors, and/or Monitors
Ensures proper documentation specifications are in place during the conduct of a trial.
REQUIREMENTS
Graduate from School of Nursing or Biomedical sciences
Good command of written and spoken English and Bahasa Malaysia.
Good communication, negotiation and interpersonal skills, with ability to work with people at all levels and team player
Previous experience in clinical trials related work preferable
Able to work independently, self-driven and have a strong sense of responsibility with minimum supervision
Able to use Microsoft Office applications
Interested and qualified candidates are invited to send in your application to:-
Clinical Investigation Centre
13th Floor, Main Tower
University Malaya Medical Centre
59100 Kuala Lumpur
Malaysia
Email:cic_staff@um.edu.my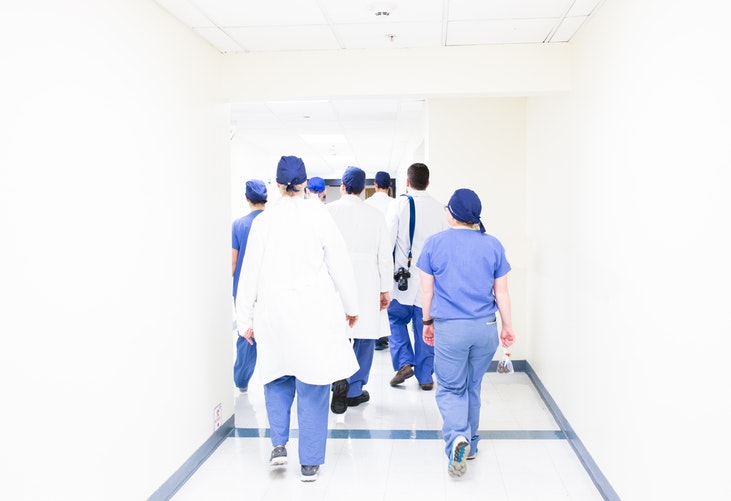 RESPONSIBILITIES
Responsible for implementing, overseeing systems and operations related to salary payment accounts, revenue collection, revenue receipt, revenue classification, cash book maintenance, deposit register, trust and preparation of annual reports.
Prepare data for Institut Pengurusan & Pemantauan Penyelidikan (IPPP) and COR (Income).
Updating and sending the investigation study ledger account (upon request) along with the Chief Investigator's portal access display.
Controlling petty cash for Pembantu Penyelidik, Tabung Amanah CIC, training for CIC and GCP workshop.
Act as Treasurer for Good Clinical Practice Workshop (GCP) and preparing statement of profit and loss for GCP.
Sending an acknowledgement of the receipt of money that has been received from the sponsoring party.
Provision of official receipt for the payment of study funds by cheque and Electronic Fund Transfer (EFT) into the i-Kewangan system.
REQUIREMENTS
Minimum requirements: Posses A certificate in the field of business studies or accountancy recognized by the Government from a local polytechnic or a recognized equivalent qualification.
Candidates for appointment must have Honors (at least Grade C) in the Malay language subject at the Malaysian Education Certificate/Malaysian Vocational Certificate level or an equivalent qualification recognized by the Government
Interested applicants are invited to submit a comprehensive resume stating personal particulars, qualification, employment history, current & expected salary, contact details and a recent passport-sized photograph latest before 28 July 2023 to:-
Jabatan Penyelidikan Klinikal (CIC)
5th Floor, Menara Timur
University Malaya Medical Centre
59100 Lembah Pantai
Kuala Lumpur, Malaysia
Tel: 03-7949 2886/03-79492351
Email: cic_staff@um.edu.my
ONLY SHORTLISTED CANDIDATE WILL BE NOTIFIED